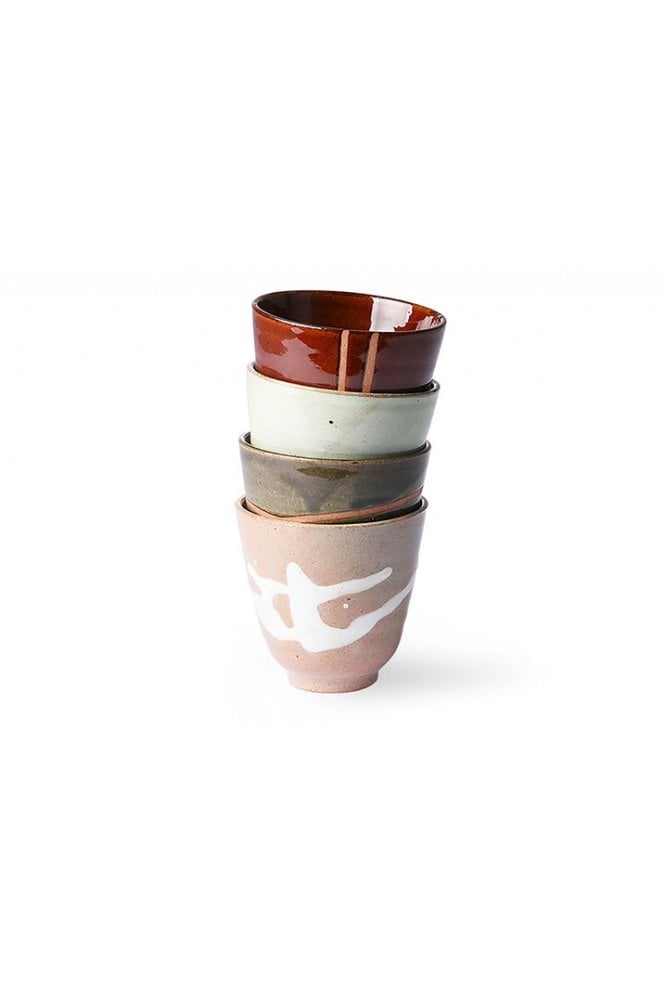 Kyoto ceramics: Japanese yunomi mugs (set of 4) by Hkliving
---
A set of 4 Japanese yunomi mugs in different colours. The tradition of the Japanese tea ceremony inspired us to create this range of earthy tableware. All items in the Kyoto ceramics family are hand finished, which gives them this quirky unique look.
Width:80,Height:88,Depth:80 mm
Express Delivery Dispatched In 6-12 days
This product has no reviews yet.