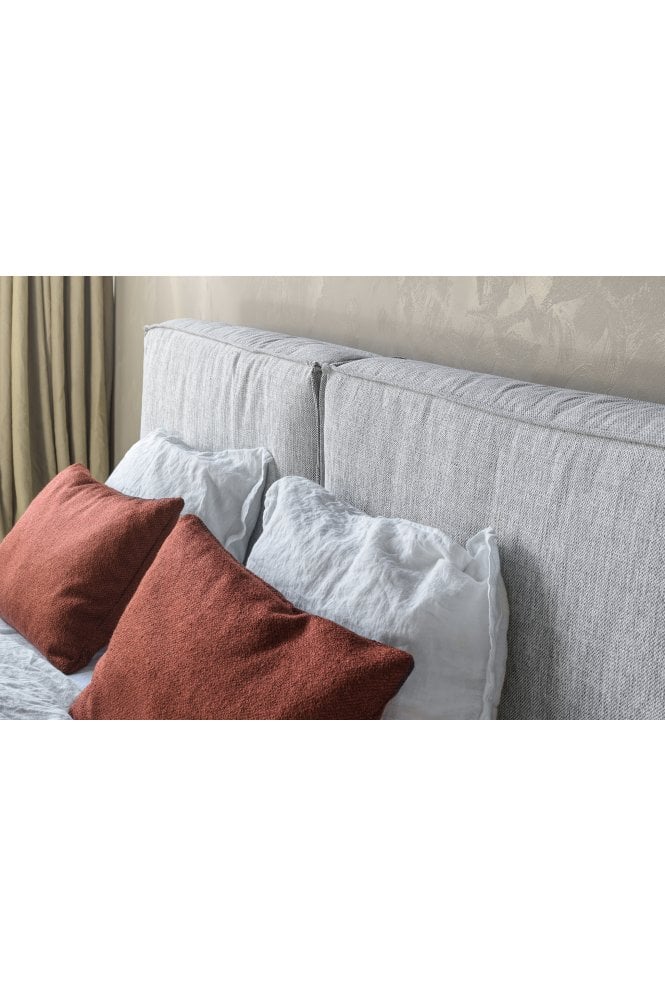 Ves bed frame
---
This inviting reassuringly supple bed frame is fully upholstered and makes a significant visual impact wherever you place it. The beautiful special seam accentuates the outline of the bed and adds plenty of character and elegance and the feather-filled headboard adds a whole new level of luxury and refinement to the bed frame. By choosing from our extensive upholstery range, you can dial its presence up or down to suit your requirements and placements. Loose cover the bed frame.
(mm)
Width:166,Height:226,Depth:94 - Double 
Width:186,Height:226,Depth:94 - King
Width:208,Height:226,Depth:94 - Super King
This product has no reviews yet.